On Tuesday, California's Labor Commissioner ruled in favor of pop duo LMFAO after the group's long-fought battle with their ex-management firm.
So What Happened?
In 2012, the group's management firm of RPMGRP and Rene McLean sued LMFAO members RedFoo and SkyBlu for allegedly failing to pay $7 million in fees. However, LMFAO denied those allegations and decided to fight back.
The group claimed McLean violated California's Talent Agency's Act by procuring work for them without a license. So they took their fight to the California Labor Commission.
They asked the commissioner to do two things for them:
1. Void their management agreement with McLean.
2. Order him to return fees paid in the year prior to the filing of the action.
Meanwhile, McLean admitted to violating the Talent Agency's Act but said that some of the work they conducted didn't require a license. However, the commissioner sided with LMFAO, finding that McLean violated the Act at least 136 times.
"Respondents put in place a system whereby their employee negotiated the terms of the artist's performance agreements and finalized the deal to the point where the agreement was sent to their unlicensed booking agent, who put the writing on his letterhead in an effort to lend the appearance of compliance with the Talent Agencies Act," writes labor commission attorney Michael Jackman.
LMFAO's attorney Ed McPherson told The Hollywood Reporter in a statement on Tuesday that he has never seen anything like this.
"In my decades of handling Talent Agencies Act matters and acting as an expert witness, I have never before encountered a manager who violated the Act so callously and so frequently."
The Commissioner's Decision:
California Labor Commissioner Julie Su ruled in favor of LMFAO on August 29. Su rendered the agreement between LMFAO and McLean illegal and ordered the firm to repay LMFAO nearly $60,000 in fees.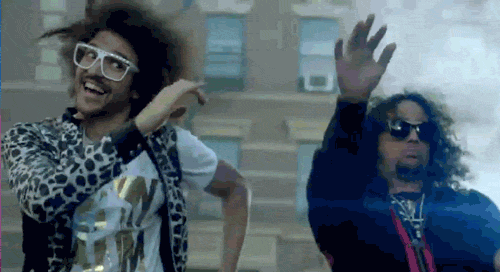 The entertainment industry has a history of being fraught with mismanagement and often corrupt talent agents.  This story is a friendly reminder to artists that finding a good lawyer has its benefits.
On a side note, the "Party Rockers" have been on a hiatus since 2012. However, maybe this recent victory will inspire the duo to make some new music.