Yaaas, Kinky Boots star Billy Porter released his latest music video.  And he is coming straight for Trump.  Sony Music Entertainment released the video "I'm gonna wash that man right outta my hair" on VEVO recently to critical acclaim amongst supporters of equal rights. It sparked dialogue all over the Internet. Porter, the Tony Award-winning singer and actor, delivered a politically charged, and still fierce, anthem for the LGBTQ community. Let's talk about it.
"The whole point of the video is to remind people how far we've come and how far we have to go…"  – Billy Porter
The powerful video starts off with celebratory clips of Porter's life including marriage to his partner. The video then rewinds to the day after the 2016 presidential election as if to say everything reversed on that day. Next, Porter is seen reacting to the election news and then singing "I'm gonna wash that man right out of my hair."  The song has a gospel feel mixed with an R&B vibe leaving us feeling empowered to make it through the current presidency.
Billy Porter ends the video with the powerful speech he gave at the GLAAD Awards, "stay hopeful, stay focused…resist, resist, resist, resist." Honestly, he had me at the opening disclaimer, "Warning! The following video contains extremely liberal content." I won't spoil everything so just take a look for yourself below.
Gotham City Esq caught up with Porter who gave a statement regarding his new video. "The whole point of the video is to remind people how far we've come and how far we have to go. It was about fighting in the courts for civil rights that got us to this point, and we ain't going back!"
The Trump administration removes protections for the LGBTQ community
Like Porter's video depicts, the Trump administration reversed important advances in the LGBTQ community. Recently, his administration created a Conscience and Religious Freedom Division. This new division encourages discrimination by health care providers who can use religious reasons for denying care.
Additionally, on October 6, 2017, the administration released a "license to discriminate" in response to Trump's previous Executive Order. This allows federal agencies to discriminate on the grounds of religion.
How can we forget the memo and tweet announcing that transgender individuals cannot serve in the military? The ACLU has been instrumental in fighting the ban in court. As a result, it has not gone into effect and likely never will.
This administration canceled quarterly calls with LGBTQ organizations that have occurred for years. Lastly, as one of the first act of bigotry, it withdrew guidance that explained how schools must protect transgender students under Title IX.
The list goes on and on. Besides the military ban, all rules and orders mentioned above have gone into effect.
A presidential executive order is a directive or instructions issued to federal agencies by the President on how to operate. The authority to issue executive orders is extremely vague, they usually take effect immediately or after being published in the Federal Register. The above actions are not acts of Congress or Courts. You can read a good break down of this administration's actions here.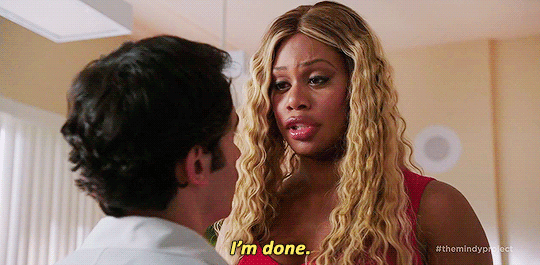 Consequently, we say this again for the cheap seats in the back, RESIST RESIST RESIST RESIST!