Mary J. Blige, the Grammy Award-winning R&B singer, has had enough! In July 2016, Blige filed for divorce from her husband and former manager, Martin "Kendu" Isaacs. After 12 years of marriage, the couple parted ways citing irreconcilable differences. In court documents obtained by Extra, Blige seeks termination of spousal support.
A few months after filing for divorce, the judge awarded Isaacs $30,000 a month in spousal support. This is temporary until their March 2018 divorce proceedings. However, Isaacs claims that is not enough money. Recently, he filed court documents alleging that he "has experienced physical manifestations of stress and emotional distress" from the case "which has caused him to become hospitalized," according to The Blast.
Although he is currently receiving $30,000 monthly, he claims that he is now "unemployable" and it is "impossible" to keep up with his rental payments. The divorce is hindering his ability to get a job. He wants the judge to award him an additional $35,000 per month, making his support a whopping $65,000 per month. If the judge awards his request, Isaacs spousal support will go from $360,000 per year to $780,000. Surely that has to be enough considering he won't be working for that kind of money.
On the contrary, Blige accuses her estranged husband of misappropriating more than $40,000 of her money on his mistress, according to Ebony.com.
Blige's Career
Since their separation, Blige released an album titled, Strength of a Woman. In it, she addresses their split and Isaacs' alleged affair. Undoubtedly, the songstress is dealing with her heartbreak.  Specifically, "Love Yourself" and "Set Me Free" deals with her divorce.
In an interview with Variety, Blige shares her unhappiness. "I'm not happy about a lot of things. I thought someone loved me, right? Turns out, he was a con artist and he didn't, and now he's coming after me for all my money. When you come out of something like that, you realize you were never the one. There was someone else that was his queen. I got played. I got suckered. I have to keep smiling and keep my spirits up because this is designed to kill me."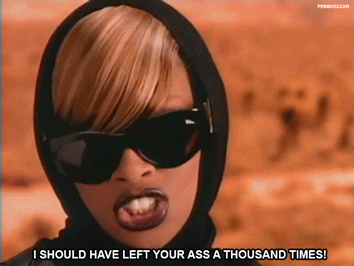 Unfortunately, Blige may have to shell out more money. Isaacs is asking for $130,000 per month in spousal support. Additionally, he is seeking $100,000 in attorneys' fees and $30,000 in forensic accountant fees. According to Extra, Blige terminated his employment as her personal manager leaving him with no access to their joint or business accounts. Furthermore, at the time of her divorce filing, Blige reported monthly income was $371, 749, which she paid 10% to Isaacs each month.
Spousal Support
In general, spousal support or alimony is paid to an ex-spouse by his or her former spouse. It may be for a specified period of years, or an unlimited duration or until there is a change in the ability for the spouse to contribute to his or her own support.
Typically a judge awards spousal support to a financially dependent spouse. More importantly, the court will consider the actual need and ability to pay and the length of the marriage. Isaacs may have a substantial claim to Blige's income due to his emotional state and his ability to seek employment.
While it may be cheaper to keep him, all parties must weigh the pro's and con's of remaining in a marriage after adultery.  Only Blige and Isaacs can make that determination.  In this case, in my opinion, it looks like he may get the mistress and the money.