A 14-year-old child is dead, and shockingly, the Nevada police arrested the father, Wendell Melton for the murder.  Wendell Demetrius Melton faces charges of open murder, child abuse, and firearms possession in the death of his son. Initially, Giovanni Melton was taken to St. Rose Dominican Hospital-Siena Campus where doctors listed him in critical condition.  The young man later succumbed to his injuries.
Per the Henderson Police Department, "On November 2nd, at approximately noon, Henderson Police responded to the 900 block of Seven Hills Drive in reference to a domestic disturbance." Upon arrival, the police's investigation revealed that Melton and his juvenile son may have been in a domestic altercation. Giovanni's father rented an apartment for his son. According to sources, Giovanni lived alone in the apartment.
Apparently, the father discharged the firearm during the fight. The police arrested Melton and took him into custody at the scene of the crime. The Henderson Detention Center in Nevada currently holds him until further notice. Wendell Melton, a United Airlines employee, and a former pilot will appear in court to face his charges.
Currently, the judge set bail at $808,000.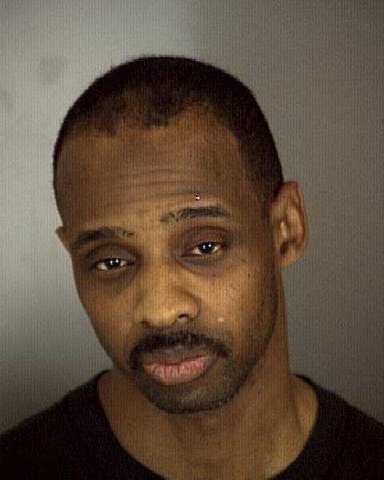 Allegations of Abuse
Per Newsweek, Wendell told the dispatcher, he confronted Giovanni about his absences from school. During the argument, "It turned physical," he said. The report continued, "When he got up, the gun he had pointed at his son's chest accidentally went off."
According to Sonja Jones who is Giovanni's former foster mom, Wendell Melton caught his son with his boyfriend before he pulled a gun.
Additionally, Jones added, "Giovanni was abused physically, mentally and spiritually for many, many years." Jones alleges Giovanni was killed over his sexual orientation.
"He hated the fact that his son was gay," Jones said. "I'm sure that inside of his mind, he would rather have a dead son than a gay son."
As a result of this horrific crime, a young man is dead. Giovanni's friends remembered him, as an energetic friend who "brought smiles to everyone he met."
Nevada Laws
NRS. 200.10 Open Murder
Murder is defined as the unlawful killing of a human being.
Punishment:
Death Penalty
Imprisonment in state prison
(a) For Life without possibility of parole (b) For life with the possibility (c) For Life with possibility of parole with eligibility for parole beginning after a minimum of 20 years has been served for definite term of 50 years.
NRS 202.360.1 Ownership or possession of a firearm by certain persons is prohibited
Makes possession of a firearm by an ex-felon a category B felony and punished by imprisonment in the state prison for a minimum term of not less than 1 year and a maximum term of not more than 6 years.
NRS 200.508.1 Child Abuse or Neglect
The Nevada crime of child abuse occurs when someone knowingly causes physical or mental harm to a child. The most severe incidents can result in years or even decades in prison.
Open Investigation
Currently, this is being treated as an open investigation. On the contrary, the Police Department states, "that there is no suggestion the shooting was motivated by Giovanni's sexual orientation." Also, there were no problems between father and son.